---
At CBS we take great pride in consulting, installing and maintaining all small, medium, large networks, wired or wireless. We also can provide solutions for wireless connections from 500 feet to 3 Km away.

CBS has a fully qualified network team at your disposal from small network repairs to full setup and implementation, CBS can install and maintain your networks from the ground up. We have the latest training and technology to make sure your network is running at it's peek potential.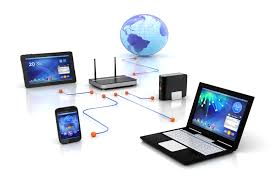 You need to know how your network is performing around the clock. Even minimal downtime can compromise productivity, revenues, competitive advantage and customer loyalty. But maintaining and monitoring today's increasingly complex infrastructures can be a costly responsibility that eats up budget, time and human resources.
Whatever level of network management you require as your business grows, we can deliver the highest levels of proactive support - all while saving you unnecessary IT hours and needless expenses.
---